ABOUT PETER CARSTENSEN
BROKER/OWNER, AMP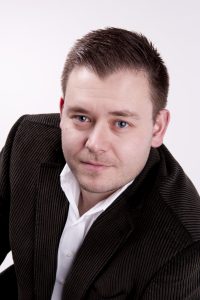 Born and raised in Duncan, BC, Peter is proud to be building Bayside Mortgage Solutions in his hometown in addition to the place his mortgage career started: Calgary, AB and the surrounding areas. Peter joined the mortgage industry in 2004 after leaving his chemical engineer technology career to join his wife who founded the mortgage brokerage a year prior. The skills that he acquired in his previous career have helped him achieve success in his mortgage business today; analytical thinking has been very useful in identifying and incorporating trends to continually grow his client referral base.
For the past fifteen years, Peter has been building Bayside Mortgage Solutions in Airdrie, Alberta where Bayside Mortgage Solutions was awarded "Best of Airdrie" two years in a row. He is excited to expand his business here in the Cowichan Valley and looks forward to growing future relationships in Duncan in order to build the professional reputation he holds in Alberta.
Outside of work, Peter spends his time training in Brazilian Jiu-Jitsu and is interested in health and wellness so that he can maximize his time in and outside of the office.
ABOUT JACQUIE CARSTENSEN
FOUNDER/OWNER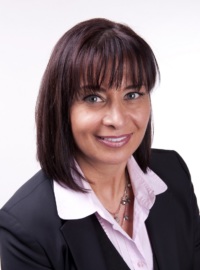 Coming soon!
LOCATIONS
DUNCAN, BC
Cell: 250.701.6500
Office: 250.856.0023
Fax: 250.984.0730
AIRDRIE, AB
Cell: 403.816.4947
Office: 403.948.5700
Fax: 403.775.4160
I was referred to a couple brokers by my realtor – Peter was the only one who answered right away. I had a unique situation which Peter walked me thru every step, providing me with call backs as we went thru the process. Peter was very personable, intelligent and responsive. I would not hesitate to send business his way.
Grant W.
Bayside Mortgage Solutions are the only brokers I'll use when trying to secure a lender with a great rate. Peter is friendly, efficient and quick with a response when you have a question.
Ashley
Couldn't be happier with my experience with your team!
Lee
We relied on Peter's advice and guidance which proved to be totally accurate. We have already recommended him to friends and family when they require mortgage and financial advice.
Peter & Joan W.
We just finished getting the perfect mortgage! We just bought our first home!! Peter has been with us every step of the way! He's gone above and beyond what we expected!!
I could keep going on and on about how happy we are with the service and advice we received from Peter! We will be telling all of our friends to use him.
Thank you so much for your professionalism, answering so promptly every little question/concern and making sure we knew what was going on in every step of the way!
Becky & Kim