ABOUT PETER CARSTENSEN
BROKER/OWNER, AMP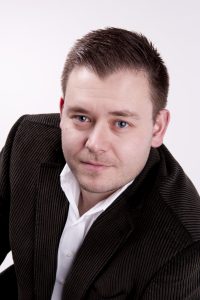 Born and raised in Duncan, BC, Peter is proud to be building Bayside Mortgage Solutions in his hometown in addition to the place his mortgage career started: Calgary, AB and the surrounding areas. Peter joined the mortgage industry in 2004 after leaving his chemical engineer technology career to join his wife who founded the mortgage brokerage a year prior. The skills that he acquired in his previous career have helped him achieve success in his mortgage business today; analytical thinking has been very useful in identifying and incorporating trends to continually grow his client referral base.
For the past fifteen years, Peter has been building Bayside Mortgage Solutions in Airdrie, Alberta where Bayside Mortgage Solutions was awarded "Best of Airdrie" two years in a row. He is excited to expand his business here in the Cowichan Valley and looks forward to growing future relationships in Duncan in order to build the professional reputation he holds in Alberta.
Outside of work, Peter spends his time training in Brazilian Jiu-Jitsu and is interested in health and wellness so that he can maximize his time in and outside of the office.
ABOUT JACQUIE CARSTENSEN
FOUNDER/OWNER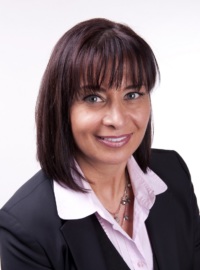 Coming soon!
LOCATIONS
DUNCAN, BC
Cell: 250.701.6500
Office: 250.856.0023
Fax: 250.984.0730
AIRDRIE, AB
Cell: 403.816.4947
Office: 403.948.5700
Fax: 403.775.4160
We've done several mortgages over the years with Peter at Bayside Mortgages. His expertise and level of service are second to none. Our Realtor actually commented that she's never worked with a mortgage broker who was so engaged and knowledgeable. Highly recommend!
Darcia Latimer
Peter made the mortgage refinance process so simple. He explained the pros/cons of a HELOC so we could make an informed choice. I found the service to be far more transparent than with our current bank. We appreciate that you give all the information from the get go rather than waiting until signing. Thanks so much for your all help!
Jeff Meyer
I had no luck getting a mortgage with a major bank. Within eight days of meeting Peter, he had my mortgage approved. As a first time home buyer, he navigated the process for me seamlessly. With that kind of service, I'll be a returning client.
Ryan Truant, MD, FRCPC Anesthesiologist
So pleased with the service from Peter. He was very helpful, got me an excellent rate, and kept me informed and answered all my questions. Definitely recommend 100%!
Monica Ash
I only spoke to Peter and genuinely appreciated his knowledge and frankness. He educated us on what would be our best course of action and explained that based on our situation it wasn't in our best interest to leave our current mortgage provider. Rather than generating business for himself he put our financial well being ahead of his… I most definitely can't say this of our bank. Thank you.
Lindsey