The Bayside Team
ABOUT PETER CARSTENSENBROKER/OWNER, AMP Born and raised in Duncan, BC, Peter is proud to be building Bayside Mortgage Solutions in his hometown in addition to the place his mortgage career started: Calgary, AB and the surrounding areas. Peter joined the mortgage industry in 2004 after leaving his chemical engineer technology career to join his wife […]
ABOUT PETER CARSTENSEN
BROKER/OWNER, AMP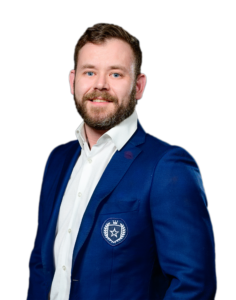 Born and raised in Duncan, BC, Peter is proud to be building Bayside Mortgage Solutions in his hometown in addition to the place his mortgage career started: Calgary, AB and the surrounding areas. Peter joined the mortgage industry in 2004 after leaving his chemical engineer technology career to join his wife who founded the mortgage brokerage a year prior. The skills that he acquired in his previous career have helped him achieve success in his mortgage business today; analytical thinking has been very useful in identifying and incorporating trends to continually grow his client referral base.
For the past fifteen years, Peter has been building Bayside Mortgage Solutions in Airdrie, Alberta where Bayside Mortgage Solutions was awarded "Best of Airdrie" two years in a row. He is excited to expand his business here in the Cowichan Valley and looks forward to growing future relationships in Duncan in order to build the professional reputation he holds in Alberta.
Outside of work, Peter spends his time training in Brazilian Jiu-Jitsu and is interested in health and wellness so that he can maximize his time in and outside of the office.
ABOUT JACQUIE CARSTENSEN
FOUNDER/OWNER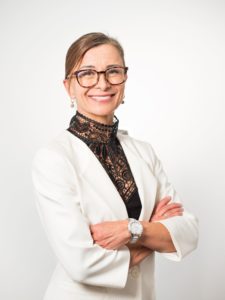 Coming soon!
ABOUT ANNA DE HOOP
LICENSED ASSISTANT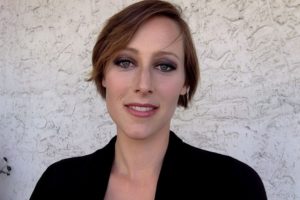 Anna is someone you would call a jack of all traits after having worked in numerous industries but has decided to dedicate herself entirely to the finance industry. However, she still brings wine, kombucha, and her dietitian advice to work!
Anna joined our team as File Coordinator at the start of 2020 after being head hunted by Bayside Mortgage Solutions.  She provides Bayside client's with prompt and exceptional service. Striving to help Bayside make a name for itself in customer service. She completed her mortgage broker license in 2021 and is currently working towards becoming Bayside's dedicated underwriter so she can support us in finding the best rates and customized mortgages for our clients.
Outside of work Anna is fiercely passionate about fitness, teaches cycling at the local gym and mountain biking. She is relentless in getting our team out on our bikes or ensuring we are all staying active so we have ample energy to tackle the day! 
LOCATIONS
DUNCAN, BC
Cell: 250.701.6500
Office: 250.856.0023
Fax: 250.984.0730
AIRDRIE, AB
Cell: 403.816.4947
Office: 403.948.5700
Fax: 403.775.4160
My experience with Peter & his staff was amazing in handling my case. Moreover my mortgage situation (new business & multi property) is complex and it needs perseverance to make it happen. Peter is very professional and possesses thorough knowledge in what he does. I not only recommend the mortgage specialist Peter, but I guarantee once you have used his service you too will look no further. I want to express my heartfelt gratitude to Peter for assisting me with my situation. I would not have made it through if it wasn't for him.
Raaj C.
"Peter and his assistant, Anna, were wonderful and very quick to respond when we had a tight timeline. Financing was in place with time to spare before our deadline to remove conditions. Answered all of our questions (there were many) and made themselves available at all times. We really appreciate how quickly and painlessly they put together our financing for our dream property when our lender we had been with for 17 years, said they had "no appetite for land loans." Now going forward with a lender much better suited to our plans thanks to Bayside!" -J.B.
Peter did my mortgage almost three years ago. It was an easy, well informed process and he put my family at ease with his knowledge and customer service. He still touches base and reviews our mortgage to see if there are any changes on our end, and if anything can be done on his. I recommend Peter to anyone looking for a mortgage – if it be a new home, refinance or renewal!
Sarah
This was the second time we used Peter and his team!! Anytime we asked a question, we got an immediate answer ! They knew what forms we needed and helped us along the way to make the mortgage process super simple and worry free!! Thank you so much for taking care of our family and we will use your team in the future for all our needs!! Also recommend anyone to get help from Peter and team .. you won't be disappointed!!!!
Cheryl & Dean
I used Bayside Mortgage Solutions to purchase my new home – and I cannot believe how smooth the process was. We usually go with our bank, but are glad we decided to try a mortgage broker. Peter's team was in constant contact through every step, and our realtor even commented how much she was even kept in the loop on how our new mortgage was coming along. Thanks Peter. We'll be sure to recommend you to all our friends.
Darcy